In celebrating our company's 110th anniversary, we've decided to give some special attention to our classic standard floor plans. Our team has updated a few of our most popular custom home floor plans.
The focus in this modernization effort was to leverage what already made our floor plans great - such as:
Simple & charming looks
Affordable & flexible designs
Functionality
At the same time, we've added new features that are in demand by home buyers:
Open floor plans
Convenient entryways
Handsome & tasteful exterior details
Our updated floor plans are a source of pride for our company as we look forward to our next 110 years. Our team is eager to get to work with you and begin building your next custom home.

3 Bedroom Floor Plans
Whether you're looking for a starter home for your growing family, downsizing to a more comfortable space, or looking for a more luxurious home, our new 3-bedroom home floor plans are designed with you in mind!
Robert's Way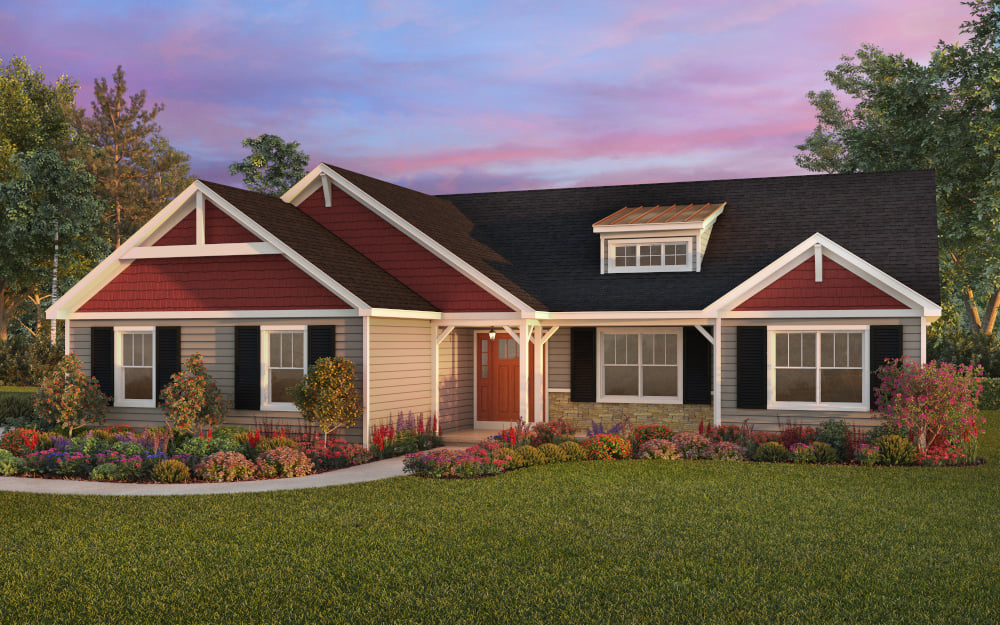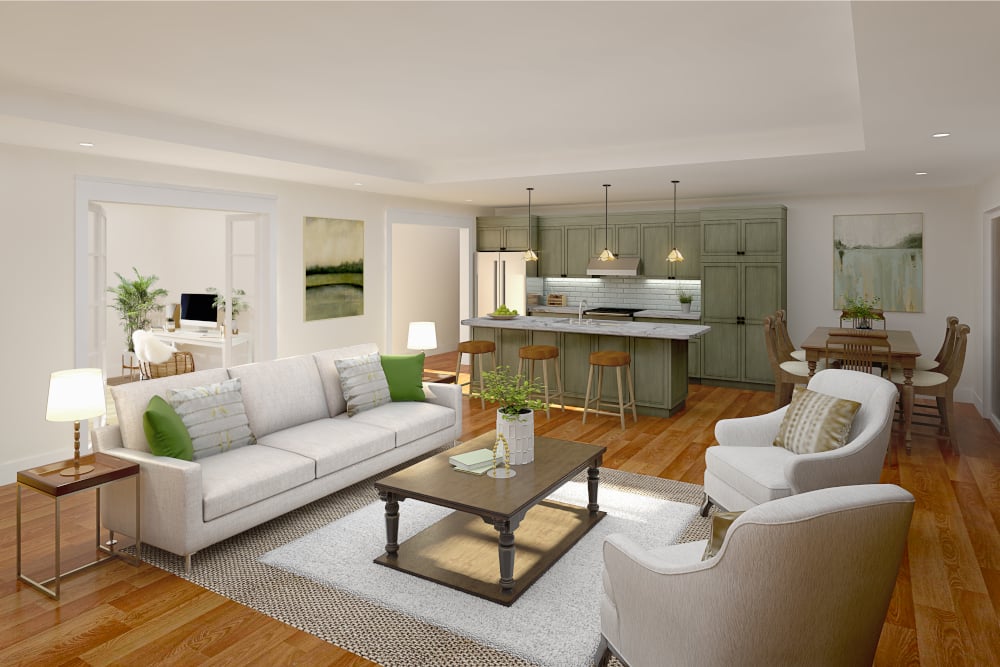 With a luxury craftsman ranch floor plan, Robert's Way features a large, open living space and a beautiful "daylight gallery" lit by the stylish shed roof dormer. We've designed this home to potentially be the last home you'll ever need, as we've included widened doorways as well as other accessibility considerations into its updated floor plan. Read more
Niagara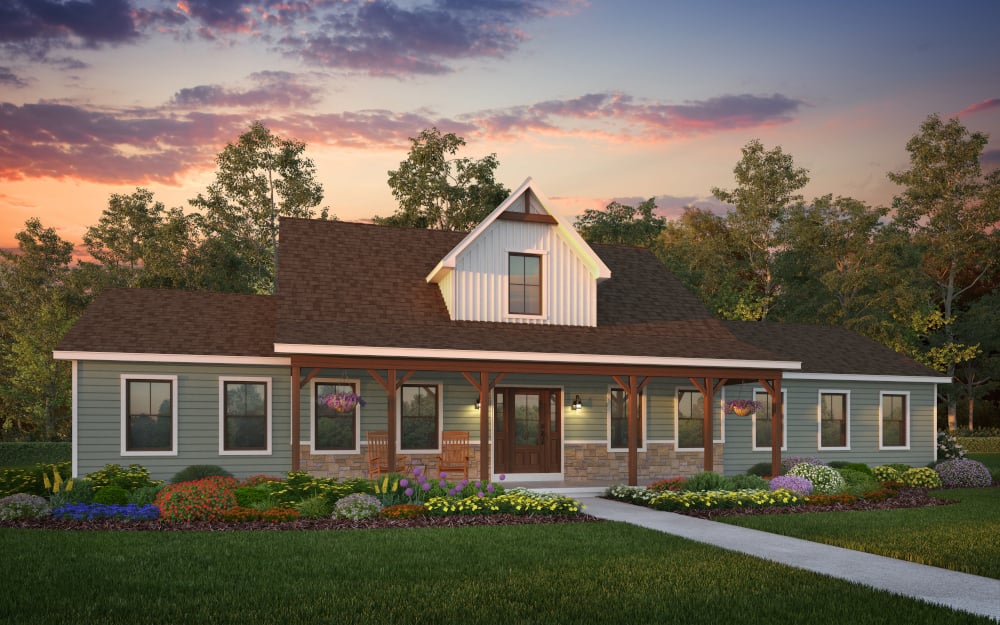 A luxury cape style home, The Niagara is designed to function as an open floor plan ranch in day-to-day use. It also boasts 2 bedrooms upstairs for family and guest visits. Be sure to check out the pass-through fireplace that connects the great room to the beautiful rear outdoor living space. Read more
Middleport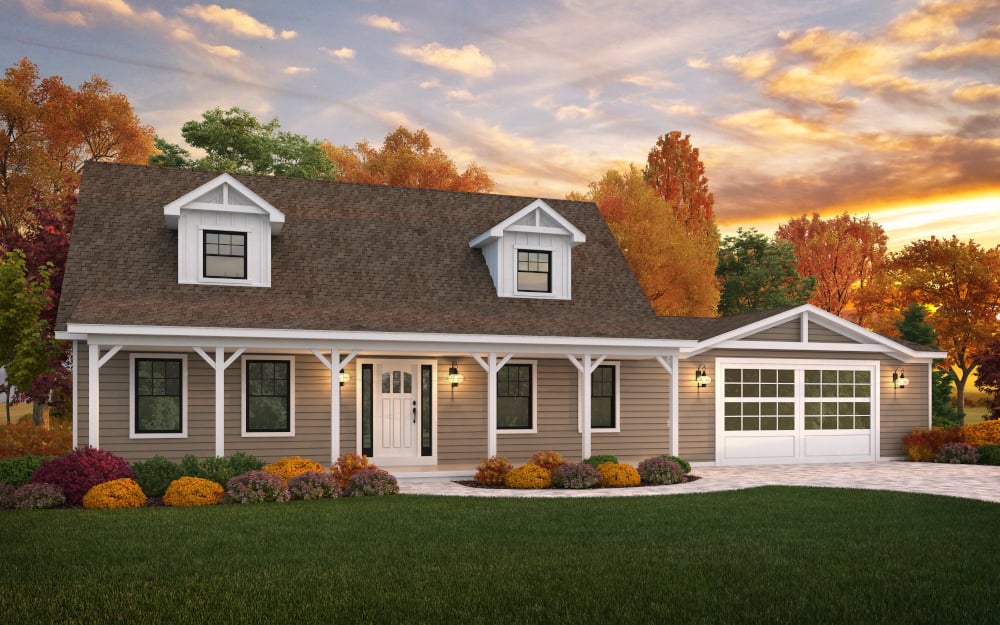 Like the Niagara, The Middleport is a cape design. It features:
An open floor plan
Ranch feel
3 bedrooms
The Middleport's floor plan, however, is designed to full ADA specifications for homes. Regardless of your current physical capabilities, this house is ready to be your forever home. Read more
Onondaga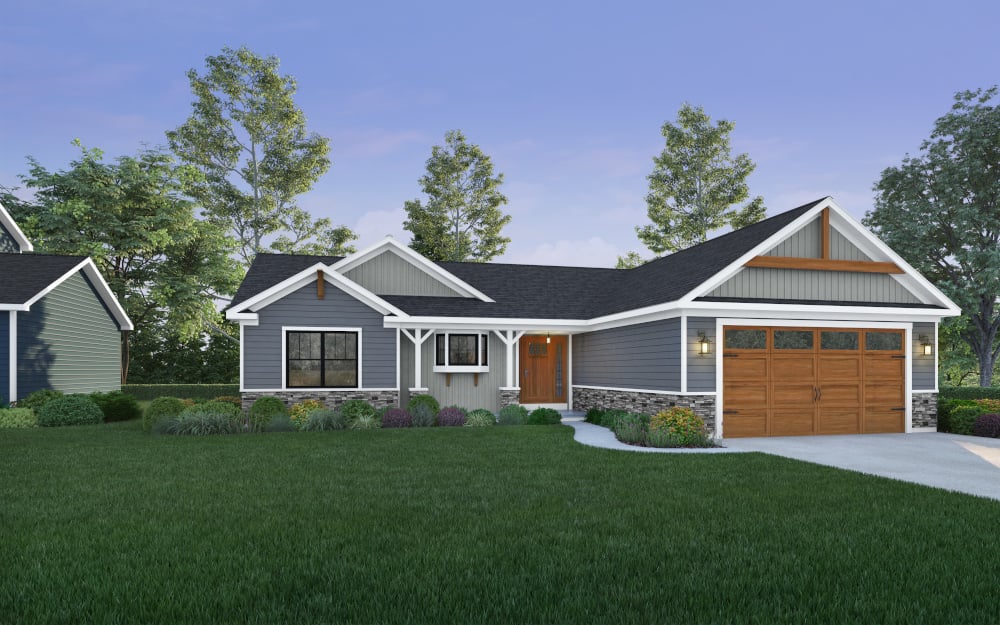 An update of our most popular ranch plan in recent years, The Dawson, The Onondaga ranch is an affordable and efficient package featuring modern details. It's been designed for simplicity, but we've also added convenient features like a massive mudroom/laundry room with walk-in closet access. Read more
Cortland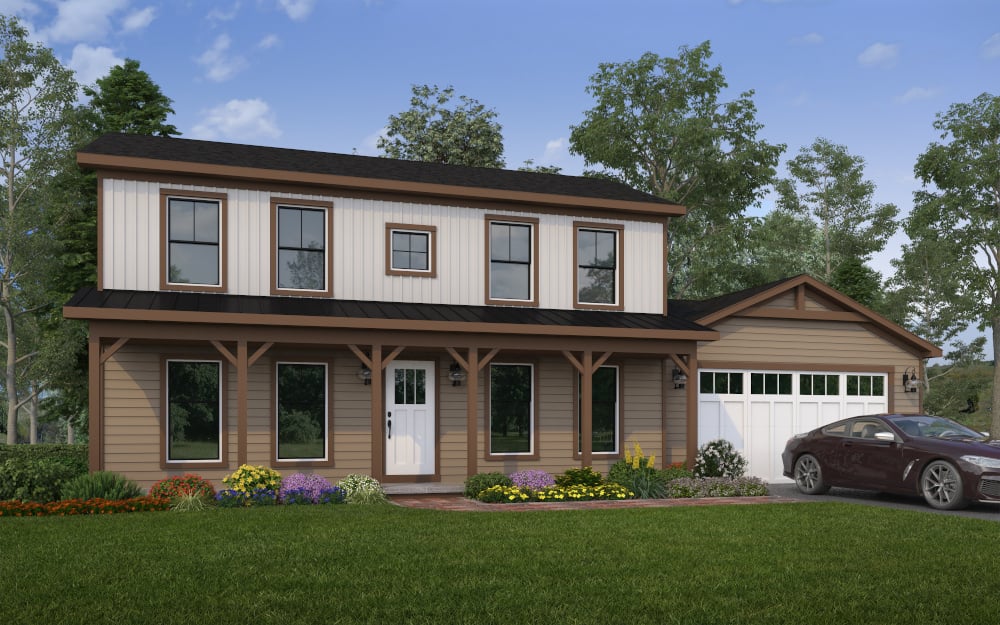 A staff favorite and a Barden classic. The Cortland is a compact colonial and makes for a perfect starter home for families across the Northeast for decades. We upgraded the plan with some modern exterior flair and given it an open floor plan to suit modern tastes. Read more
Penn Yan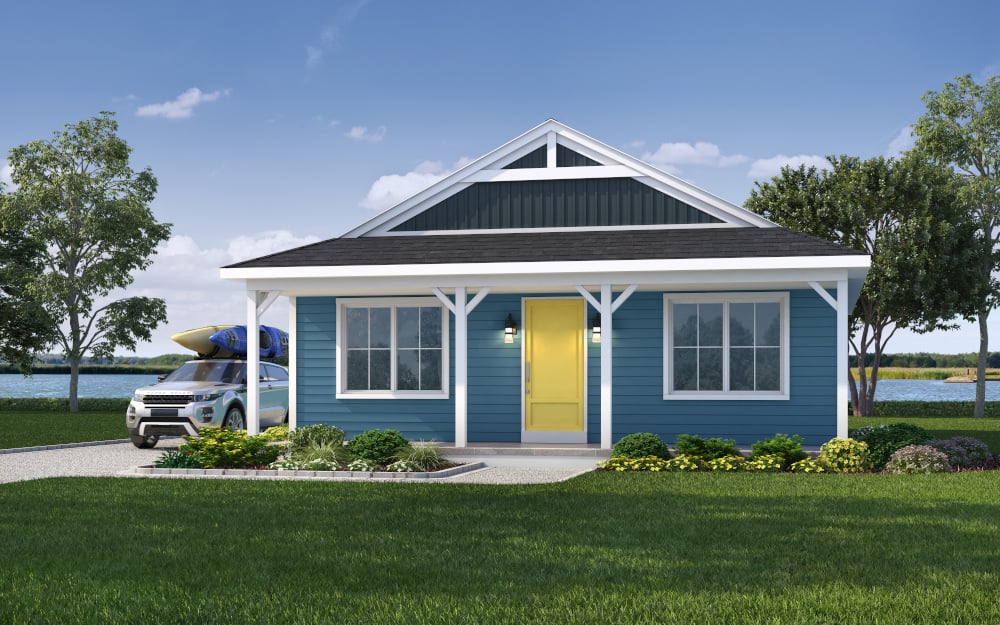 This charming little house is inspired by a New Orleans shotgun house on the outside and a loft apartment on the inside. The Penn Yan is available in 2 bed, 2 bath or 3 bed, 1 bath configurations. This 1,200 sq ft charmer makes a perfect lake house or stylish getaway home. Read more
4 Bedroom Floor Plans
Our 4-bedroom homes are designed to be ultra flexible for large or growing families without sacrificing style and curb appeal.
Lockport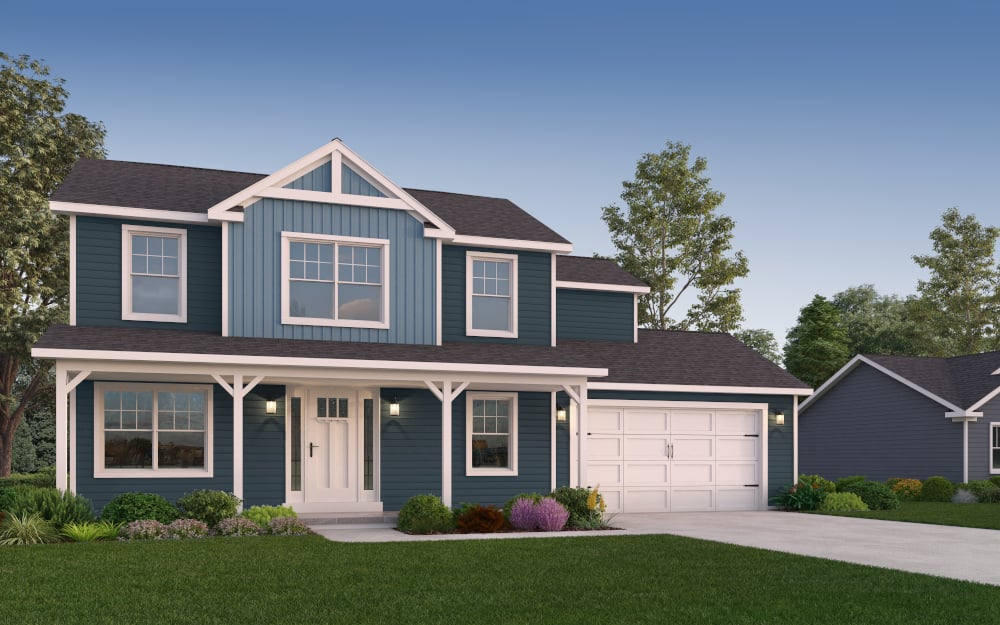 Similar to the Onondaga, The Lockport is an update on our most popular 2-story floor plan in recent years. For this one, we've combined the custom features our actual customers have added to this plan and added in some of our own details as well. While technically a 3-bedroom floor plan, it does include a flexible-use bonus room above the garage that can easily be used as a 4th bedroom. Read more
Bryce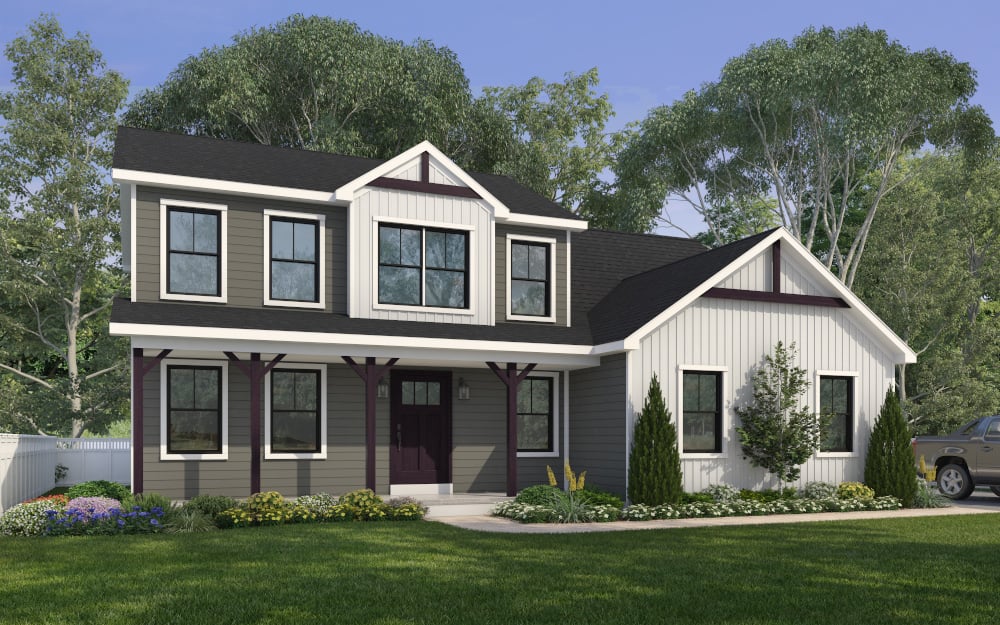 The Bryce is a modern update on one of our all-time classic plans, the Eastfield. Designed to be the only home you'll ever need, construction options include 3-bedroom, conventional 2-story floor plan, or a 4-bedroom floor plan with a first-floor master suite. Read more
Upstate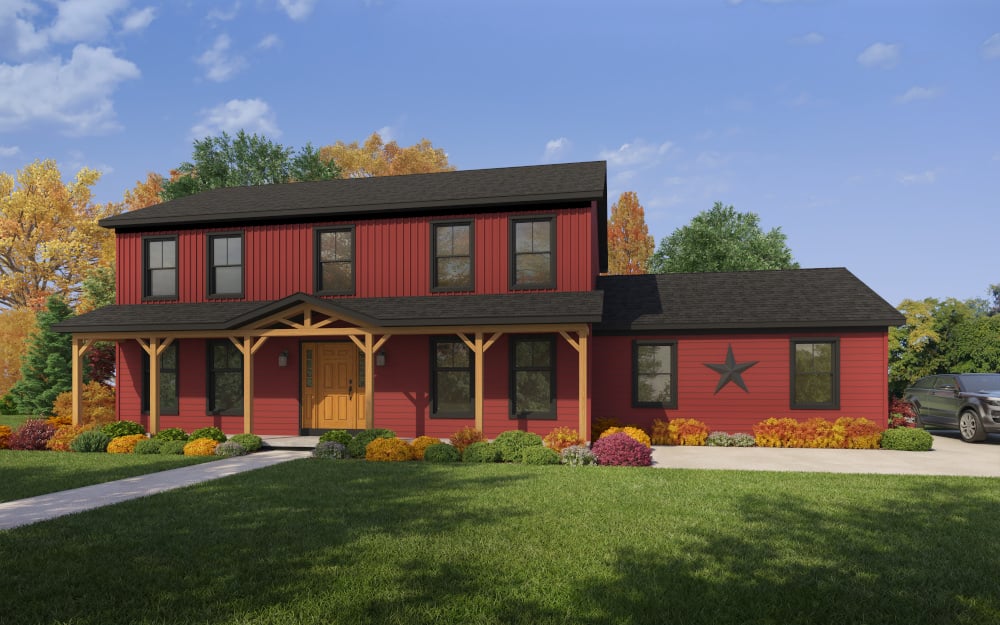 We've updated one of our classic 4-bedroom colonial floor plans to include some simple and bold exterior details. The results are incredible!
On the inside of The Upstate, we've opened up the floor plan and arranged the rooms for more flexible use. Upstairs, we've added clever details - such as an ingenious pass-through from the bathrooms to the laundry area - for extra family convenience. Read more
Want to see more?
We have plenty of other 100% customizable floor plans to choose from: