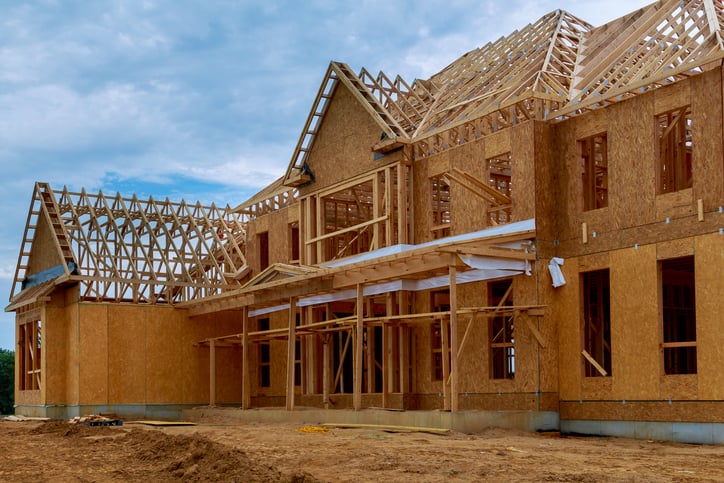 I recently had the opportunity to chat with a former salesperson for a WNY modular home builder. Check out our conversation here -- it was pretty enlightening.
I've had some time to reflect on our chat. Even with my affinity for the process Barden Building Products employs to build your 100% customized panel built house, I learned quite a bit about the other side of home construction.
One of my biggest takeaways confirmed what I had always thought: Modular homes are not always the most cost-effective or fastest way to build a home.

Why a WNY Modular Home Isn't Cheaper or Faster to Build
In churning over my conversation with the competition, I've come to these 4 reasons why a WNY modular home isn't the cheapest or fastest option for new home construction:
The production deposit was financed

The customer created a custom floor plan

Elements of a custom floor plan could not be factory-built

Non-standard materials were specified
Let's explore how each of these reasons impact the benefits of modular home construction.

1. The Production Deposit Was Financed
When a modular manufacturer begins building custom homes in their factory, they require a production deposit between 10%-50% of the total cost of their manufactured product.
If you have that much money to put down on the new home, things get rolling right away with no delays.
However, if the production deposit is coming out of a construction loan, you might have to wait up to 2 months for the deposit to be released, which adds at least 2 more months to the build time!


2. The Customer Designed a Custom Floor Plan
There are "custom" modular home companies all over Western New York and the Northeast.
As we learned in our previous blog post, although these companies can customize a floor plan, it takes a lot of extra time. This means you'll have to wait longer to move into your custom home.
Designing the floor plan adds extra time because it not only needs to be structurally sound in its final home, but it also needs to be engineered from scratch to be transported (sometimes hundreds of miles). A crane must be capable of lifting it without breaking any of the valuable pre-installed items or cracking any drywall.


3. Elements of a Custom Floor Plan Cannot Be Factory-Built
There are many custom home features that can't be built in a factory with a modular home, such as:
Attached garages

Vaulted ceilings

Covered porches

Open-concept floor plans
Even 9' or 10' ceiling heights are tough to manufacture in a factory.
For modular home floor plans including these elements, those building the home had to add these features on-site during construction. This added time and labor costs to completing the home.
Add in the fact that these jobs are small, and the contractors performing the work won't be very inclined to make the job a high priority or provide competitive pricing.
Put simply: More customization options to complete on-site means the chance for delays increases exponentially.


4. Non-Standard Materials Are Specified
For first-time future homeowners, it might seem reasonable to think you'd have a say in the finishing elements of your new home.
Maybe you're expecting to pay your nearest kitchen design center a visit and pick out custom kitchen cabinets and countertops? Or perhaps there are some windows you liked at a home show that would look perfect in your new home?
As my competition explained, while many WNY modular home companies do allow for custom choices like these, they become a source for constant delays and problems. That makes sense.
If a modular home engineer is used to designing every window opening for a certain window, every single window opening will need to be redesigned to accommodate an unfamiliar manufacturer's window. The same goes for every single installer on the production line.
Unfamiliar products require a learning curve, which means there's a higher chance the products are installed incorrectly and a definite chance they'll take longer to install. And that's even if the company allows their customer to make choices like this.
My Call on WNY Modular Homes vs. Panelized Home Construction
As my competition mentioned, modular homes are a good option for those who have their finances in line before construction and are OK with the standard options included in a floor plan.
But your future home is where you're going to live for some time. Shouldn't it be designed to meet your needs, stay within your budget, and be built without delay?
Want to learn more about the panelized construction timeline? Check out our Custom Home Building Checklist!