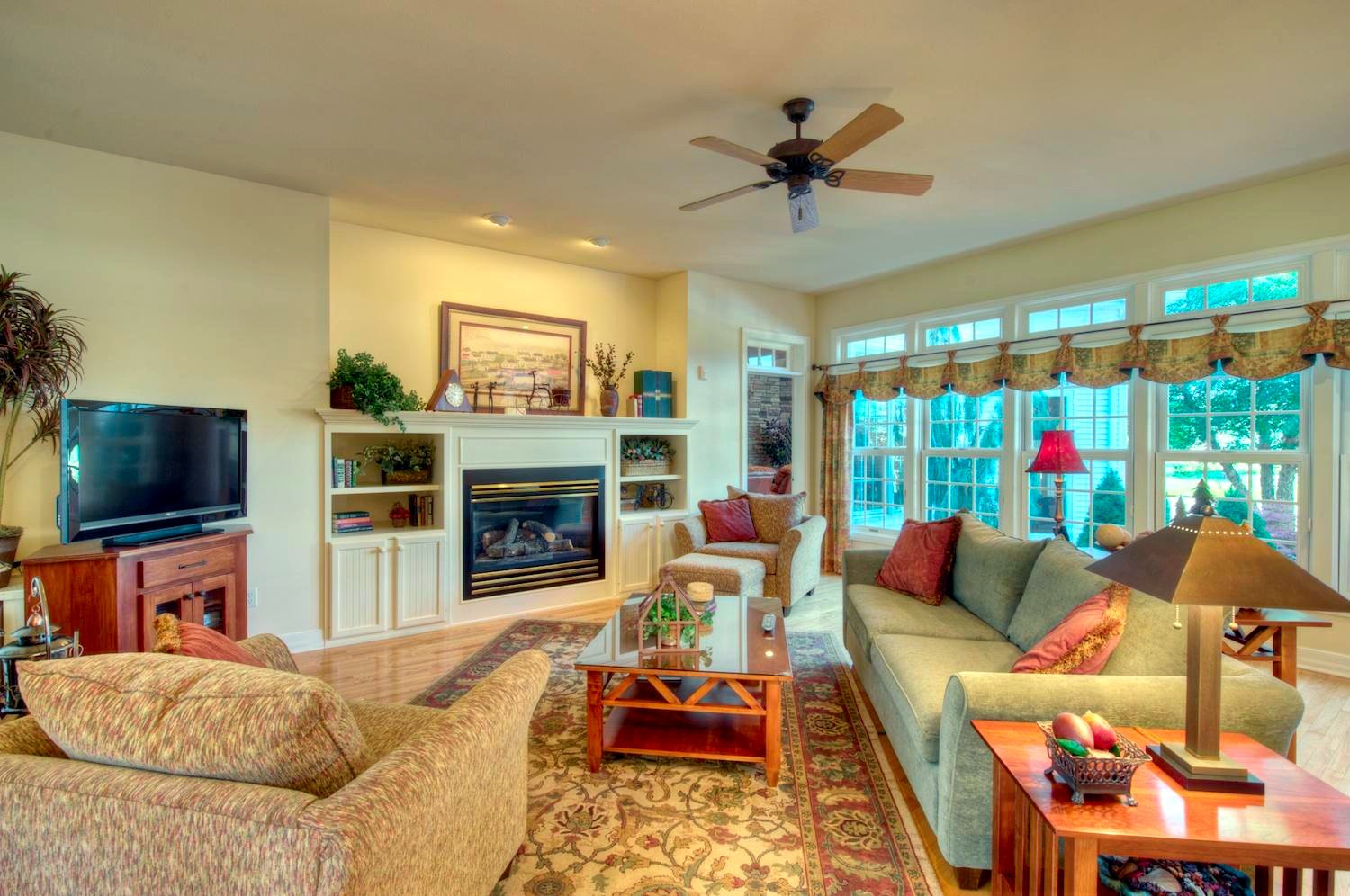 When I'm meeting with future homeowners who are starting to plan their custom home, there are a few common questions I get about interior and exterior options:
What flooring options are available?
Can I have a pool?
Is it possible to put in a covered stamped concrete patio with a built-in grill?
That last one ... I made up.
Still, the answer to all 3 questions is simple: All Barden homes are 100% custom built. You can finish your new home with any flooring, paint, outdoor amenities, or other features you'd like!
Our team of in-house designers is happy to get to work with you in creating your custom, dream home. In fact, most of our customers use one of our existing floor plans as a base and add features to meet all their needs -- including things such as a covered patio with a built-in grill. Other common customization options include:
Pine baseboard and casing
Stone countertops, such as granite or quartz
Direct vent fireplaces
Upgraded windows with wood interior
Premium color siding
Tinted window
Faux stone facades
Our Molly's Manor floor plan is a great starting point for future homeowners with families that need plenty of space to grow. This 2-story home 3,469 sq. ft. of living space with 4 bedrooms and 3.5 baths.
We should point out this floor plan includes:
2 covered outdoor seating areas
An inground swimming pool
Hardwood flooring
A pass-through fireplace in the master bedroom suite
And much more!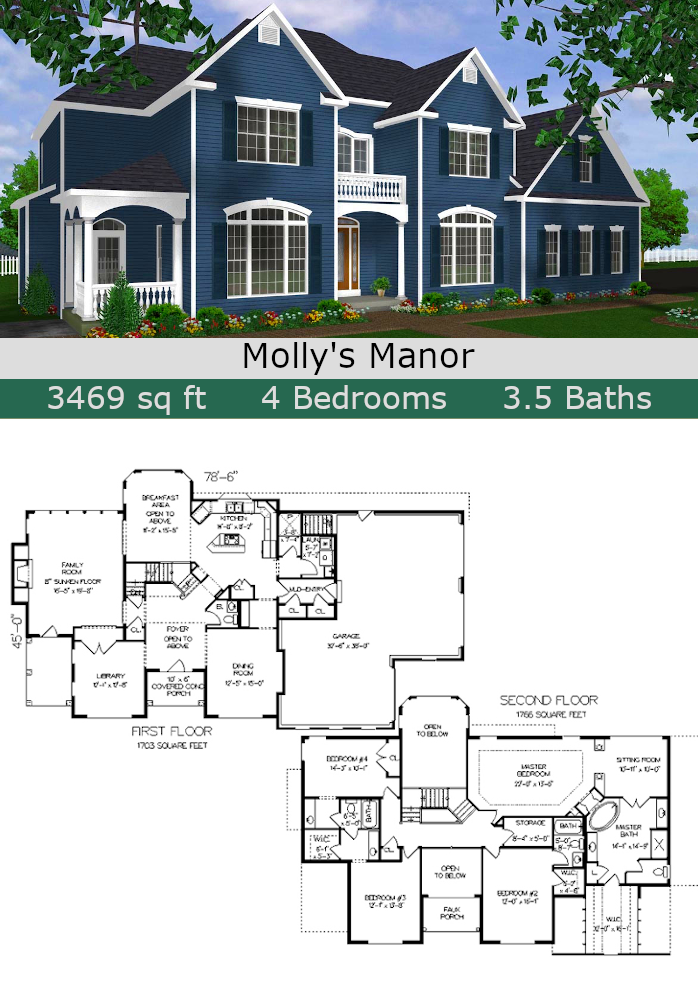 More interior photos of Molly's Manor are coming soon!
In the meantime, check out our other floor plans -- they're all 100% customizable!