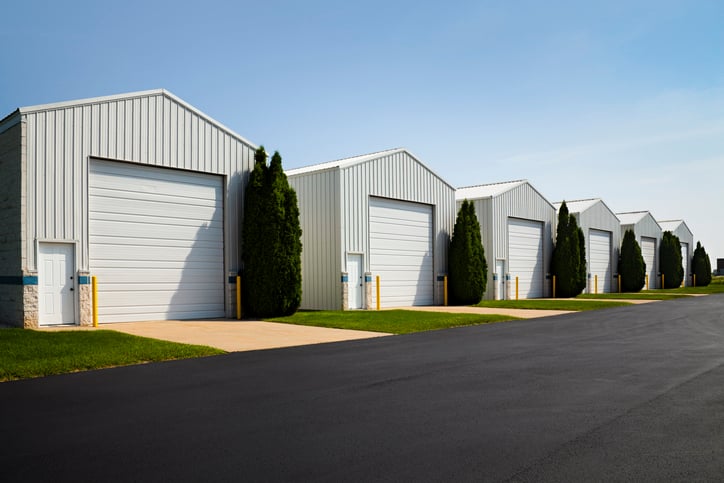 The construction industry has been in a … weird place the last few years.
Thanks to the COVID-19 pandemic impacting all elements of the global economy, many builders found themselves contending with a slew of issues. Between higher material prices, labor shortages, and supply chain disruptions, new projects became more challenging than ever.
Pole barn construction was not exempt. While most pole barn builders were able to weather the storm and complete projects, the pandemic did take a toll on the overall industry.
While the pandemic and its effects have loosened their grasps on daily life, many in the construction industry are still trying to figure out what post-COVID life looks like.
With 2023 now here, will the new year be a clean slate for post frame construction?
2023: Is Post Frame Construction Past COVID?
Ideally, 2023 will usher in a return to pre-pandemic normalcy with all COVID-related issues becoming a distant memory.
Unfortunately, that won't happen entirely.
Looking at 2023, projections are a mixed bag of news for the post frame industry. Across several key facets of pole barn construction, there's good and not-so-good news.
Material costs
Labor issues
Supply chain shortfalls
Inflation
1. Material Costs
Let's start with some good news.
On the whole, building material prices are expected to be volatile. Some materials -- such as concrete and drywall -- are forecast to see price hikes attributed to a variety of factors. Other materials, including insulation, should see prices shift a bit, but level out.
For pole barn construction, costs for steel and lumber are expected to continue their 2022 trend of falling prices with a peppering of some hikes. A welcomed reprieve from their peaks in 2021, at the end of this year, steel prices are at their lowest levels since 2020. The same goes for lumber prices.
Unlike other building types comprised of a wide variety of materials, the two main components driving pole barn costs should keep project expenses at a pre-pandemic level.
2. Labor Shortages
Now for some not-so-good news.
Labor shortages are expected to continue to plague all industries, construction included. In fact, it's one of the biggest projected risks to the building industry in 2023.
This should come as no surprise -- labor shortages have been part of doing business during most of the pandemic. In 2022, the year started off with industry experts estimating a 650,000 gap in the workforce. It's poised to continue as older members of the existing workforce start to retire throughout the next decade.
What does this mean? That's simple.
Pole barn construction companies should anticipate dealing with some holes in their workforce and potentially paying higher wages.
3. Supply Chain
One of the biggest challenges brought by the pandemic was supply chain bottlenecks that delayed raw materials and finished products from reaching their final destination. In some cases, those bottlenecks were outright traffic jams that increased lead times and delayed projects.
Though economies are still in recovery mode, supply chains for the most part have resumed operations. And while more stable, supply chains still remain unpredictable. They're also highly reactive to a variety of factors.
Your best bet? Keep a close eye on materials and keep in contact with your supply chain partners.
Key factors affecting the post frame building supply chain in 2023 to watch include:
Fuel prices
Worker shortages
Recession fears
Extreme weather events
Political instability
Simplify Pole Barn Design & Quoting
Find out how SmartBuild systems streamlines these two elements of pole barn construction:
4. Inflation
Back to the expected good news for 2023.
Economic fallout from the pandemic coupled with other world events (e.g., the war in Ukraine) made life tough in 2022 with inflation driving prices up on goods and services across the board. For consumers and businesses, contending with higher prices meant prioritizing spending. Thus, new construction projects may have been put on the back burner.
While it's a bit more tricky to predict, economists do anticipate inflation to ease up during 2023
Reduced inflation benefits pole barn construction in two ways:
Construction costs (materials, labor, etc.) are not as burdensome.
Pole barn projects are a more palatable investment.
As We've Seen It
While inflation is difficult for any business or consumer, if a pole barn is needed, it's needed. In other words, sometimes a pole barn is a necessity. Despite inflation, we've seen many of our partners completing plenty of projects for the commercial and agriculture sectors.


Heading Off 2023's Challenges Affecting Pole Barn Construction
While it's nearly impossible to predict exactly how 2023 will play out, a pole barn builder can take one important step to add more stability to their business – partner with a material supplier.
Working with a post frame building materials supplier helps your company meet several challenges head-on.
Having an established relationship with a materials supplier gives your business access to vital building components at competitive prices. Material suppliers often purchase raw materials in bulk, opening the doors to savings for their partners.
Partnering with a reliable materials supplier means that when supply chain issues arise, the headache of working through them isn't yours – it's theirs. Moreover, if something should happen that impacts production or delivery times -- say, an extreme weather event -- an experienced supplier works with you to ensure a smooth transition back into regular operations.
Finally, by partnering with a building components manufacturer, pole barn builders can rest easy knowing the impacts of inflation cost fluctuations are minimized. By having a supplier as a partner, your business can take advantage of more reasonable prices and make decisions based on more accurate estimates for project costs.
Ultimately, partnering with a reliable building materials supplier gives your pole barn construction business a competitive edge, regardless of the year.
Outlook 2023 | Making the New Year Your Best Year
It's important to keep in mind that while some challenges may be faced by the construction industry in 2023, there are also a number of positive indicators that suggest a healthy year for businesses. By keeping an eye on key factors and partnering with a reliable supplier, pole barn builders can mitigate many potential risks and ensure their business remains strong throughout the year.
Reap the Benefits of an Experienced Materials Supplier
Explore our partnership program: