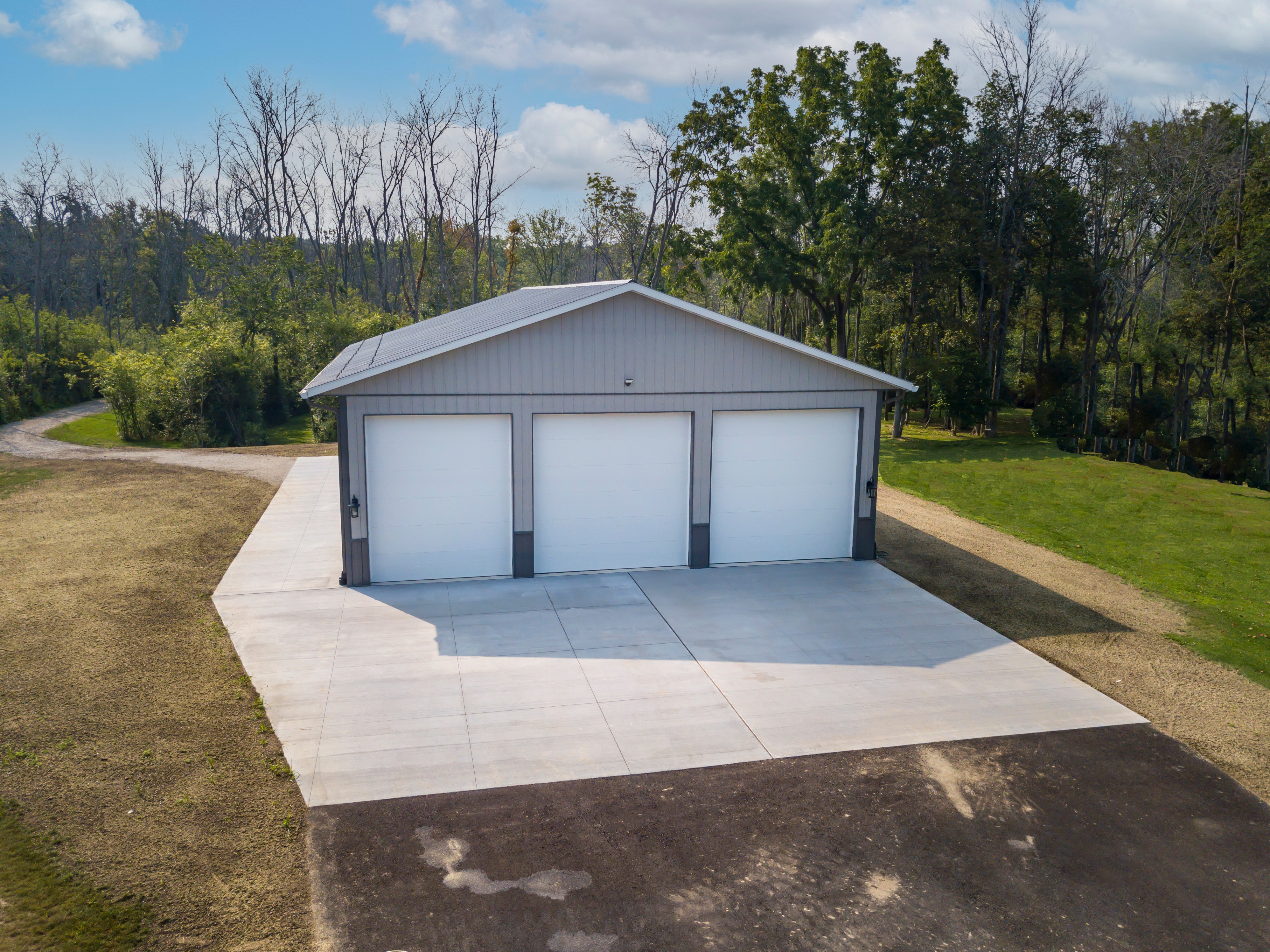 In construction projects of any nature there's something to be said for keeping things simple.
Often complex with plenty of moving parts to keep track of, one disruption can completely jeopardize a construction timeline or drive its costs up -- even in projects with built-in efficiencies such as constructing a pole barn.
The best way to avoid unnecessary delays and cost overages to a project is to have frameworks in place to keep things moving forward. Partnering with a materials supplier gives your company an edge over competing firms operating independently.
A support system of sorts, a materials supplier takes the heavy lifting of sourcing materials off your plate and gets you what you need when you need it.

Why Partnering With a Supplier Makes Sense for Pole Barn Construction Companies
While adding a new entity to the mix in building pole barns may seem like another source for frustration and headaches, partnering with a materials supplier does just the opposite.
Having a material supplier in your corner opens your company up to several key benefits, including:
Cost savings
Strength in numbers
One-stop shopping
Assistance


1. Cost Savings
Perhaps the biggest benefit from partnering with a pole barn material supplier is the money it saves a client. Material suppliers typically purchase items in bulk. With high-volume orders comes savings -- it's no different than buying groceries in large quantities at your favorite wholesaler.
Bulk purchases are especially beneficial when commodity markets become erratic—e.g., the lumber market in 2020 which saw a surge in prices.
Additionally, partnering with a supplier can help you cut post frame construction costs in areas such as:
New supplier research and verification: You won't have to go through the time-consuming task of vetting a supplier for one component of a pole barn.
Reduction of quality issues: Partnering with a trusted supplier ensures that you acquire high-quality materials.


2. Strength in Numbers
Most material suppliers work with a network of builders and project managers. Representing a collective of companies makes their dealings with material and supply manufacturers much easier, especially when markets are uncertain.
Take 2020 and the majority of 2021 for instance. When the COVID-19 pandemic interrupted trade and production, many material manufacturers rationed products. Some would only fulfill large orders, such as bulk purchases material suppliers often make.
For contractors and project managers working on their own, purchasing the supplies needed to build a single pole barn simply wasn't a big enough order.
Partnering with an established materials supplier gives your company better access to building products. As part of a group order, the odds increase it will be fulfilled when supplies are limited.


3. One-Stop Shopping
Ever had to contact 10 different companies with 10 different schedules to get the 10 products you need to construct a pole barn? That takes a lot of time and can cause delays to your project.
When you partner with a material supplier, sourcing components for a pole barn project is a streamlined process -- you'll only need to make one call to get what you need.
Moreover, your supplier takes responsibility for purchasing all the products you need and dealing with any customer service related issues. Meaning you won't have to deal with the headache of tracking down multiple suppliers to sort out any issues with your orders.


4. Assistance
There's nothing like the wisdom of experience. A material supplier can offer just that.
Chances are your materials supplier has worked with other construction firms similar to yours. They've probably heard a few … interesting construction stories about what's worked and what hasn't. In a sense, a material supplier becomes a resource for best practices or the latest construction trends.
Having such expertise at your fingertips helps you remain competitive in the ever-competitive construction business.


Optimizing Pole Barn Construction Through Partnership
There's nothing more frustrating than seeing a project's plans -- from its schedule to material prices -- go out the window because of issues beyond your control.
Partnering with a material supplier makes project management easier. Not only does it centralize how you source materials and stay within budget, but it gives you back precious time.
Make Barden Your Pole Barn Material Supplier
With more than 70 years in the construction supply industry, we know what it means to partner with builders and project managers. Learn about becoming one of our Independent Dealers: