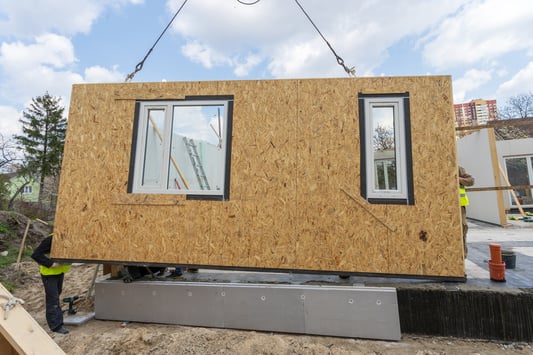 In 2020, the real estate market saw quite the boom.
Despite a pandemic drastically changing normal life, housing sales skyrocketed to levels not seen in years.
The reason?
It's somewhat complicated, but there are three contributing factors:
Lower mortgage interest rates
Millennials entering the market at first-time homebuyers
Homeowners realized they needed more space as the COVID-19 pandemic forced them to spend more time at home.
We're often contacted by home buyers who think building a custom home will be easier on their wallets than purchasing an existing home. Many think it might be an easier and faster way to get into their next home. Their perception is largely fueled by what they are seeing as a result of the housing boom -- limited housing stock, bidding wars, price escalation, and many homes requiring varying levels of investment to be brought up to day.
While there is an ebb and flow to the real estate market, building a custom home remains a steadfast option for those who want a home that's truly theirs.
The Value of Building a Custom Home
While constructing a new home isn't necessarily faster or less expensive than purchasing an existing home, there is a value in building your home that you can't put a price on.
Moving into a home is a major milestone in life -- the kind where you take a picture with your family to remember the moment. Imagine walking into your newly constructed home and already knowing every square inch of it. Imagine the peace of mind you'll have not having to worry about any surprises from the last owner which can negate any cost savings.
Building a home is a long-term investment -- you can rest assured it was constructed using modern materials and to the latest building standards.
Most of all, imagine the sense of pride you'll have knowing that your home is one you designed to meet all your needs.
Barden Building Products and our network of Barden Independent Dealers love working with future homeowners to make their vision of their dream home a reality. Our team of in-house designers is happy to help you design your next home or modify one of our existing floor plans.


Buying Existing: You Get What You Pay For
Remember that boom we talked about?
It slowed down this past fall. And while the housing market in 2021 is expected to return to pre-pandemic levels, it will likely not be as high as it was in 2020. Still, the housing shortage is expected to remain a part of the market.
With a real estate market expected to remain tight, getting a house that meets all your needs exactly is going to be tough. The existing homes out there weren't built with your family specifically in min. It's likely you're going to have to make some compromises.
To an extent, purchasing an existing home is like buying a used car.
Newer used vehicles cost more. So do newer homes. If it's not taken care of properly, a used vehicle can quickly become a money trap. The same can be said for existing homes -- years of neglect do eventually catch up.
To take this metaphor in another direction, just like a classic car, older homes weren't built using the latest standards or modern materials. Eventually, something is going to need replacement. And sourcing period-appropriate components gets more challenging as time goes by. Installing contemporary elements or using methods considered standard today can be a headache, too.


Building A Custom Home Vs. Buying Existing
Deciding on your next home is one of the biggest decisions you'll ever make. Whether it's custom built or an existing home, it's a major expense that you'll quite literally live with for years.
Though building a custom home may be the more expensive option, its long-term value is something that money can't buy.
Interested in learning more about what it takes to build a custom home?
Check out our Custom Home Building Guide!