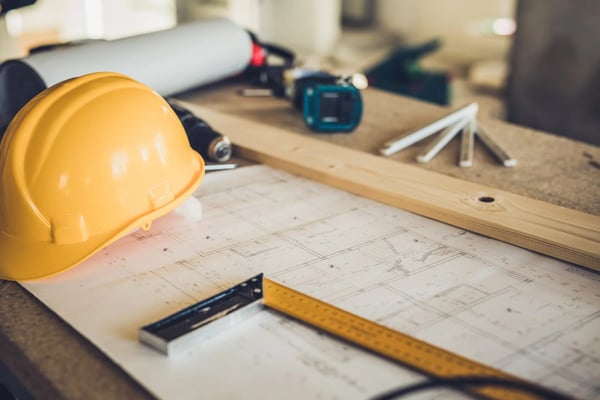 Congratulations on deciding to build your own home! One of the first decisions to make is when to build.
Unless you live in a part of the country where homes can be built year-round, you are not alone on that question.
Before you can narrow down the "when" question, it can be helpful to figure out how you will build your home. There are several options, which can each impact your timing question:
Stick Build: A team of construction workers descends on your building lot, supplies are delivered, and your custom home is assembled from the ground up. With a stick build, you have to be concerned about weather factors, labor availability factors, and possible cost overruns.


Modular Build: In this method, entire pieces are constructed in a factory environment, and then shipped to the building lot for final assembly. This is more of an assembly line process that does not allow for as much customization as a stick built home or a panel built home.


Panel Built: With this home construction method, wooden walls and roof trusses are assembled in a factory and then shipped to the job site in segments. Houses are totally customized, and engineered efficiently.





What Time of Year is Best to Build a Custom Home?
Weather and the amount of available daylight are always big building concerns, especially here in the Northeast, so options may be limited to late spring, summer and early fall, but of course that is when everyone wants to build.
Another big consideration is that many families want to have their home completed by the beginning of the school year.
The less manpower you need on site and the less time it takes to assemble a home, though, the more flexibility you will have -- which is what makes the panel building process a popular choice for homeowners in this region.
Building season begins mid-April. But, in order to start building in April, site work prep has to be done before the snow falls. Land is difficult/ impossible to excavate in soggy spring conditions. If you have a construction loan on your building project, you want to make sure the home can be completed as quickly as possible so interest rates don't keep accruing.
Timing truly comes down to two things:
Site Prep, Excavation, and Foundation -- None of these steps can be done if the site is under 2 feet of snow, saturated with spring thaw, or frozen solid. The best projects have this done well ahead of time, but require substantial funding to do so, because homeowners do not want to sit and wait on a prepped lot with a construction loan. Also, concrete foundations need special additives, and in some cases even electric heaters, in cold weather which increases cost. Labor availability and weather conditions are probably best in September for this.


Framing -- Stick build framing is slow and completely unprotected from the elements. The best time to accomplish this is June-August, but demand is also highest. For panelized framing, the home is weather tight in as little as 3 days. The best timing for labor availability is October-December, or early January. The main consideration for modular build framing is road conditions. Delivery is dependent on availability to access the site.
When Should I Begin Thinking About Building?
For all methods of building, planning may take over a year from start to finish. It starts with finding a lot, negotiating a purchase price, and working out the financing. You then have to meet with an architect to design your home and obtain the necessary building permits from the local municipality. And all of that before construction even begins!
Of course, if you partner with a panelized builder, you save time and money by streamlining the process and not having to worry about separate architect considerations. It still, on average, takes 3-5 months to build on site -- so it's important to get the ball rolling as soon as possible if you have a timeline you'd like to move in by.
If choosing to stick build, if you hit a streak of bad weather, or experience a labor shortage during the busy season, everything could go over schedule and you might even be stuck renting a place or living in a hotel until your project is completed.
You can take a lot of the guesswork out of the building process by having more components engineered and assembled in a controlled environment with a trusted builder, where outside factors are not a consideration.
Partner with an Organization Who Can Help You Craft Your Dream Home -- Any Time of Year
Bottom Line: Planning ahead is the most important. The absolute best time to do this is when the ground conditions are good in Spring. In order to do that, ALL of your ducks need to be in a row: contractors scheduled, design finalized, permits obtained. If you aren't prepared you'll be fighting over contractor availability (or worse, have your contractor splitting time between jobs) with everyone else making this the worst time to rush into building. This is true for all building methods.
Panelized building is a great process for creating the home of your dreams. The quick frame-in time allows your project to slide in at the end of the season, with greater labor availability. An ideal timeline is to have the foundation poured in early September, framing and exterior work completed in September and October, and finishing work done in December and January.
So you know when you want to build. Here are other things to consider; Download our Custom Home Building Checklist: