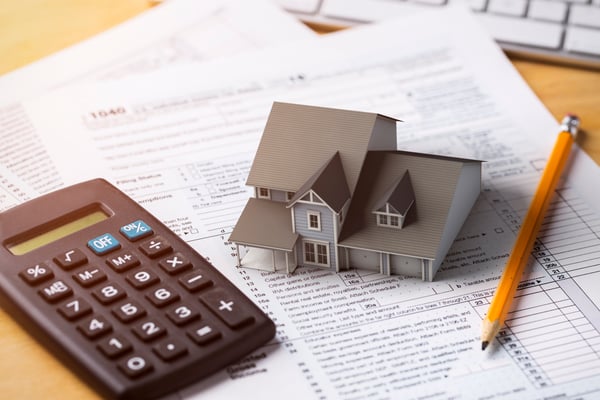 The most common question we get from prospective new homeowners is, "This sounds great, but how do I pay for it all?"
Barden Building products has a great relationship with Prime Lending. This partnership helps us to reach our goal of being a dedicated, single point of contact for our customers during their building process.
2 Parts to Financing Your Panel Build Home
New home construction loans are a great way to help with financing the project. The team at Prime Lending can help provide detailed information for your unique scenario.
But, in general, new construction home financing is done done in two parts:
1. Construction Loan
A construction loan is a short term, higher interest loan given to pay for construction. Funds are released in chunks, called draws, upon completing construction milestones. There can be anywhere from 2 to 10 draws in a construction loan.
A loan structured with fewer draws may leave you responsible to pay contractors up front until the required milestone is met to release the next draw. Working with the right lender is key!
These loans are issued with a time limit, usually around 6 months, to complete the project. Choosing an experienced builder or general contractor is necessary to make sure the project is completed on time.
Barden's homes can be built very quickly compared to traditional building. This can lead to less time accruing high construction loan interest.
2. Traditional Mortgage
Upon completion of construction, the construction loan becomes a regular mortgage.
Where can I get a construction loan?
Most major banks don't like taking the risks associated with new construction lending.
They usually only include 2 - 4 draws into their packages, putting a financial strain on the customer. They also have the traditional intimidating and rigid prequalification process we all dread.
Prime Lending can help avoid this by providing a friendly team, easy prequalification, and a flexible draw schedule to help take some of the stress out of new home financing.
Download the Financing Guide
We worked with Prime Lending to produce a handy guide for anyone looking to finance a new panelized construction home.
The guide covers everything prospective new homeowners need to know, including:
How the new construction loan process works

How your home builder / Barden dealer gets paid

A construction timeline to walk you through the process

And more!
This guide is completely free for digital download!