5 Ways a Materials Supplier Bolsters Your Custom Home Builder Company's Marketing Strategy
Brand recognition
Advertising co-op funding
Marketing materials
A client-centric building method
An established network with buying power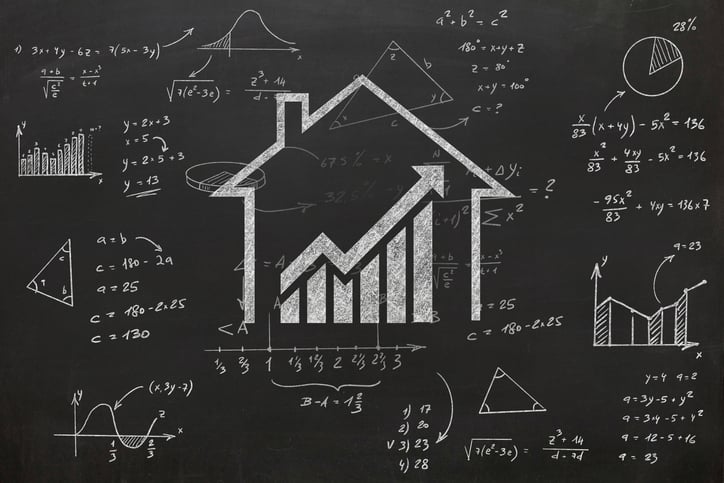 In a perfect world, opening your custom home building business would make headlines. There'd be a ribbon cutting attended by many. A long line of customers, all ready to get moving on building their dream home, would greet you at the office. Your company's web traffic would crash servers, and your social media streams would blow up with new followers.
In reality, most new home building businesses open with little fanfare. And from the get-go, spreading the word about the company falls upon the owner.
Reaching prospective homeowners isn't always an easy task -- not everyone drives by a home construction site and sees your sign in the front lawn. And if you're new to home construction, your company isn't a household name immediately.
There is a way around some of the initial growing pains of creating brand awareness for your business: leaning on the established brand and methods of a reputable building solutions provider.
Custom Home Builder Marketing Strategies: 5 Ways Your Materials Manufacturer Helps Grow Your Business
While Barden Independent Dealers each have a story as unique as their business, they all started somewhere. In those early months, the support of your supplier is extra-critical.
With the right supplier, you're not on your own to figure out how you'll market your company or why it stands out from other builders. Expect your supplier to assist you with:
Brand recognition
Advertising co-op funding
Marketing materials
A client-centric building method
An established network with buying power
1. Brand Recognition
As an independent dealer, your company must start off on the right foot with automatic brand recognition. Brand awareness should be built in with your affiliation.
For independent dealerships, experience means something -- your custom home building business needs an established brand that has a proven track record. You won't have to overcome the hurdles of explaining your business and what it represents, as other independent home builders do.
What's more, you'll also have plenty of pre-existing custom homes and happy customers to point to when selling to new clients -- even if it's your first customer.
2. Advertising Co-Op Funding
While word of mouth does go a long way for a custom home building company, there's something to be said for traditional or digital marketing tactics (think: print ads, radio spots, videos).
he thing with producing marketing materials? It costs money. And for companies with only a few years under their belt, marketing funding may supplement other parts of the business until it becomes more established.
For example, through our advertising co-op program, your business is eligible to have up to 50% of your advertising costs of up to 1% of your net package yearly sales.
As your custom home business grows, so does the co-op funding available to you. For independent dealers that get into a steady rhythm of new home construction, co-op funding is a big shot-in-the-arm for their marketing budgets.
What's considered an eligible advertising expense? Anything your business produces featuring the Barden brand, including:
Print materials -- flyers, ads
Radio spots
TV commercials
Social media ads
T-shirts
Customer swag -- pens, key chains, etc.
3. Marketing Materials
Not everything in your marketing arsenal is on you to come up with. Many manufacturers supply their independent dealers with various materials to help service clients and sell homes, such as:
Brochures
Home-building guides
Floor plans
4. A Client-Centric Building Method
Every prospective homeowner has a vision for their perfect home. In the case of the panelized home construction method, realizing that vision is possible.
Most panelized homes are 100% customizable and value engineered. Unlike with other construction methods, a prospective homeowner isn't constricted by a small selection of floor plans or long delays for customization. A home tailored to a client's exact needs isn't a pipe dream; it's what panelized home dealers make happen every day.
Panelization helps simplify home building, making custom home construction:
Efficient
Cost-effective
Eco-friendly


5. Established Network & Buying Power
Most materials suppliers have an entire network of home dealers. Through the network, those new to the scene have a peer support system. With experience being the best teacher, fellow seasoned members are a great source of insights and best practices for rookie home dealers.
As a member of the dealer network collective, Barden Building Products is able to purchase building materials in bulk, reducing some of the custom home building costs. For your prospective homeowners, this relieves some of the financial stress of constructing their next house.


Home Builder Marketing: How You Fit In
Even if you're affiliated with a supplier, your independent dealership is still independent. That means you're free to run your business and market its home and building solutions. Any leads you hustle are yours; you'll never see a potential customer cherry-picked by another dealer in your network.
With the latitude of being independent, the only limit on your success is you.


Custom Home Builder Marketing + Your Supplier = Success
While there's no silver bullet to custom home builder marketing, having an experienced support system makes a big difference in your odds for a long career. Working with an established building solutions provider gives you a partner to build a business that's recognizable and has a steady stream of new clients.
Is Barden the Right Partner for Your Custom Home Building Business?
You might be a great fit with us! Learn more about becoming a Barden Independent Dealer: