As in past years, 2020 was a busy year for us. Throughout this last year we and our Barden Independent Dealers helped plenty of customers build a wide variety of homes. With our catalog of hundreds of fully customizable floor plans to choose from, it's almost impossible to see the exact same home constructed twice.
While each of our floor plans meets different needs, there are a few we love but aren't often selected. We've gathered three of our favorites that we're hoping to see more of in 2021.
Perhaps one of these "hidden gems" is your next home?


The Modern Farmhouse: An Update to A Classic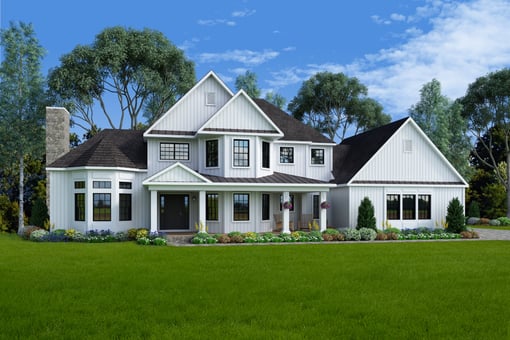 Spacious. Functional. Timeless. Distinct.
The Modern Farmhouse is something we're absolutely hoping to see more of.
Modern Farmhouses aren't limited to a single floor plan. Rather, it's a type of home, and it's becoming a very popular style.
With defining features, such as gable roofs, vertical batten siding, and rustic wood trim Modern Farmhouses truly stand out. Being a larger structure, they boast plenty of space and are easily customized.
Why we love it: We think that it's timeless and welcoming.
Learn more about Modern Farmhouses.


New Haven: A Downsizer's Dream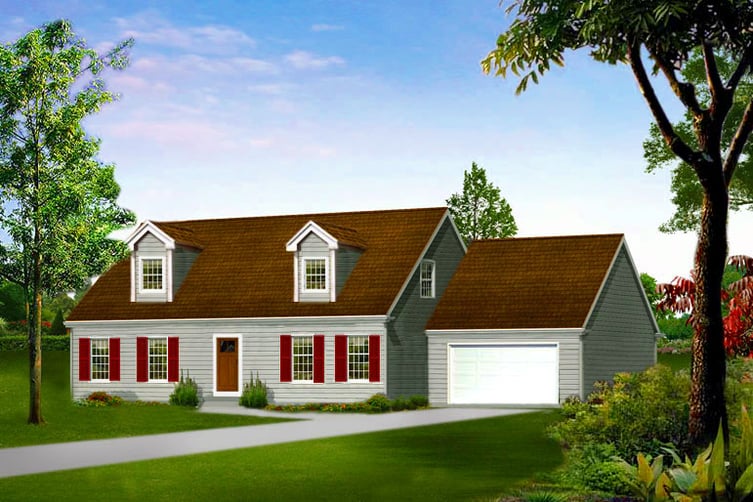 We regularly hear the same dilemma from many of our customers who want to downsize in their next custom home: they only need a small 1 bedroom ranch, but still want extra bedrooms to host family throughout the year.
The New Haven fits the bill perfectly.
For all intents and purposes, this 1,040 sq. ft. ranch has a spacious master suite and open floor plan - primed to be modified for accessible living. The second floor is perfect for storage or for hosting family visitors, but remains out-of-the-way so as not to disrupt any aspect of daily living in this wonderful home.
Why we love it: This plan is simple, cost-effective, and customization ready.
Learn more about The New Haven.


The Dawson: A Ranch With Appeal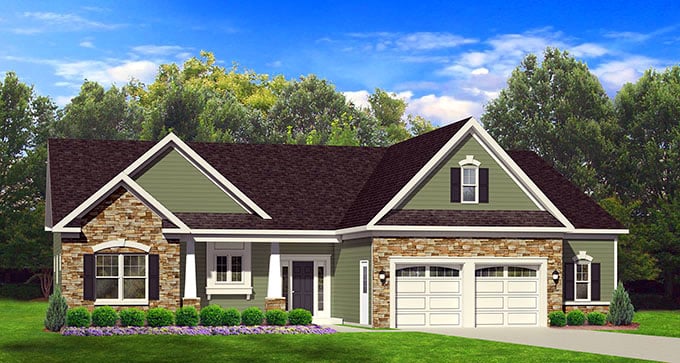 The Dawson is one of our most popular custom homes. But we're not hoping to just see clients build this ranch as it's designed.
As the customer supplied floor plan has been our most popular floor plan, what we are hoping to see is clients take The Dawson floor plan and make it their own. With 1,598 sq ft of space -- including 3 bedrooms and 2 bathrooms -- this floor plan has plenty of wiggle room for customization. Working with our in-house design team, The Dawson floor plan is ready for you to make it your own.
Why we love it: With an open living space, front porch, and master suite, what's not to love?
The Floor Plan We'd Love to See The Most? Yours!
While these house plans are the three we're hoping clients will consider, our #1 priority is helping you build your own home -- one that's best suited for you. Our Independent Dealers and in-house design team are ready to get to work with you to make that happen.
In the meantime, check out our floor plan gallery for some inspiration:
Do you have a favorite floor plan? Tell us by leaving a comment, or email me at abarden@bardenbp.com. I'd love to help start you down the right path to find your perfect plan!