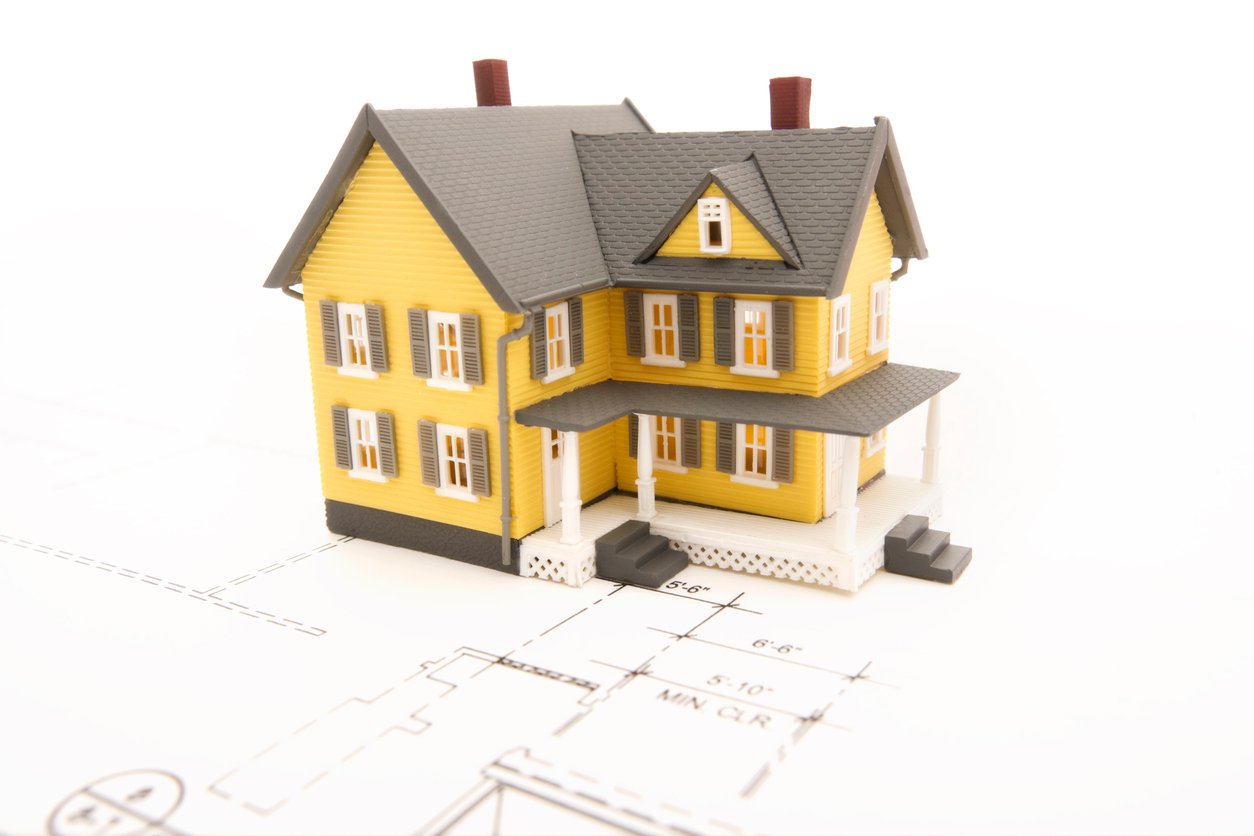 Paul Pare joined the Barden Building Products family about a year ago. In his short time with us, his New Hampshire-based company, The Smart House, has quickly become a dealership that sets an example for others.
His decision to pursue a custom home building career was not unlike many other Barden Independent Dealers and builders. Paul wanted to create a business poised for success and long-term growth.
We recently sat down with Pare to get his perspective on his journey as one of our independent custom home dealers
A New Custom Home Builder & Barden
Pare's experience during that critical first year of starting a new company was what many new Barden independent custom home dealers his position also faced. There was plenty of learning, a few challenges, and some early successes.
Here's our conversation with him:


Q. What Made You Decide to Become a Barden Independent Dealer?

A: I had been in the construction business for a while, doing renovations, remodeling, new home design, and project management.
One of the things that made me want to become a Barden Independent Dealer was that I saw an opportunity to work with a great company that has a great product that needed someone who could represent it really well. I felt that becoming a Barden dealer would help me achieve my personal and professional goals.
The Barden home building formula worked really well with my vision for my business. With the challenges of running a business by yourself, Barden is just a great, great fit -- I'm doing the design work, the selling, the land management, and the actual management of construction.


Q: How Many Barden Homes Have You Built so Far?
A: Right now, I've built one Barden home. It was a small home with 750 sq. ft. of living space and about another 500 sq. ft. of storage space on its second floor. The house was a complete custom design.
The project was great. The customer had limited space available for its footprint and had been trying to figure out how to build this for a long time.
I gave the people at Barden the specs and they were able to come up with something from scratch. That's one of the great things about Barden, you can come up with a project from scratch.
From start to finish, the project went very smooth. The communication between me and all the people at Barden went really well. In under 30 days, we were able to provide a solution for the customer. It was really great to be able to help someone and get them answers so quickly.
Right now, I've got another 34 projects in the works that I'm really excited about.


Q: How Did Barden Prepare You to Launch Your Custom Home Building Business?
A: The people at Barden have been really helpful, and they've done a lot to help me understand everything and their processes. They set up a website where I could access all the different plans and prices. They also set up a lead-generation website so that (clients) can contact me and I have all of their information.
… Any time I've had a question, they've been there to answer it or talk to other dealers about concerns I've had.


Resource: What can Barden do for your custom home business? Download our e-book, Becoming a Barden Independent Dealer: A Blueprint for Success, to learn more:

Q: What Was the Biggest Challenge You Faced in Starting Out?
A: The biggest challenge was starting from scratch. But it was also a blessing. By starting from scratch, we could create something.
The other challenge was that the Barden process and product was new to me. Trying to explain to people the difference between a modular home and a panelized home, and that it's just like a traditional stick-built home that's just pre-cut for you, was hard. People automatically label homes like Barden's as modular homes.
The people at Barden were able to help me meet these challenges. … They were really good about making suggestions and helping me along.


Q: What Were the Easiest Parts About Becoming a Barden Independent Dealer?
A: What I really liked is that Barden provides all-in-one shopping. You don't have to go to one place for windows and then another for doors. Barden has everything you need to get going on designing and building a project.
Another thing that made things easier was how easy it is to work with Barden products. You can make changes in the floor plans, the quality of the materials, or the structure. You're not stuck at all.
Barden's website with all its floor plans also makes things easier. … It offers such a variety and such a selection of plans that it gets people really interested and gets them started.


Q: What Does an Independent Dealer Need to Be Successful?
A: The #1 thing is that you have to be able to listen to what the customer wants. Then you have to be able to take their ideas and put those in reality -- that takes some skill.
You also need to look at an entire project versus just the home. There are a lot of things in home construction that don't have to do with building the home -- things like issues with the land or permits. That's why it's really good to educate your customer about the entire process.
It's also good to have an understanding of the home design and construction process. It's very hard to take one product and sell it. … Having the knowledge of different home types and the options you can choose from is huge.
Resource: Dive into the custom home construction timeline
Another big thing is to really have an understanding of Barden's offerings. If you look at a Barden home, it comes a certain way and looks really great. But there are certain things that you can do to meet or exceed customer expectations, such as using plywood instead of particle board or adding a thicker roof.


Q: How Has Being a Barden Independent Dealer Benefited Your Company?
A: It's opened up so many opportunities for my business across my state. I might have a customer who just wants to buy a home. Or one who wants me to manage construction of their home. Or one who wants me to build their home. Or I might have a customer who needs help finding land to build that home on. It's just opened up tremendous opportunities for me.


Q: What's One Piece of Advice You'd Give Someone Considering Becoming a Custom Home Dealer?
A: Don't try to start a business on your own. Spend some time looking into all the possibilities you have by becoming a dealer and understanding those things and how they help you get set up.
Becoming a Barden Custom Home Dealer or Builder
Paul's first year of business with Barden is one we're proud of. And we're excited to be part of his journey toward a long custom home building career.
Whether you've been in the home-building business for decades or are just starting out, Barden Building Products is eager to work with your company. As a true partner to your business, we're here to help you succeed and help clients find building solutions.
Learn more about becoming a Barden Independent Dealer: